City of Luxembourg: Community development in the face of great diversity
Published on October 14, 2022
70,59% of City of Luxembourg's residents are non-native
With expats from 158 different countries, the City of Luxembourg's population is one of the most diverse in the entire world. Add a turn-over of 4 to 5 years on average (before people move away), and it's easy to understand the challenge at hand.
How, in the face of such great diversity, can the city council stimulate social cohesion and neighbourly help? All the more because these expats rarely have any family nearby to call on for social contact or help. And, because natives too, find themselves in the midst of an everchanging neighbourhood.
To stimulate social cohesion, the City of Luxembourg introduced our neighbourhood network at the end of September 2022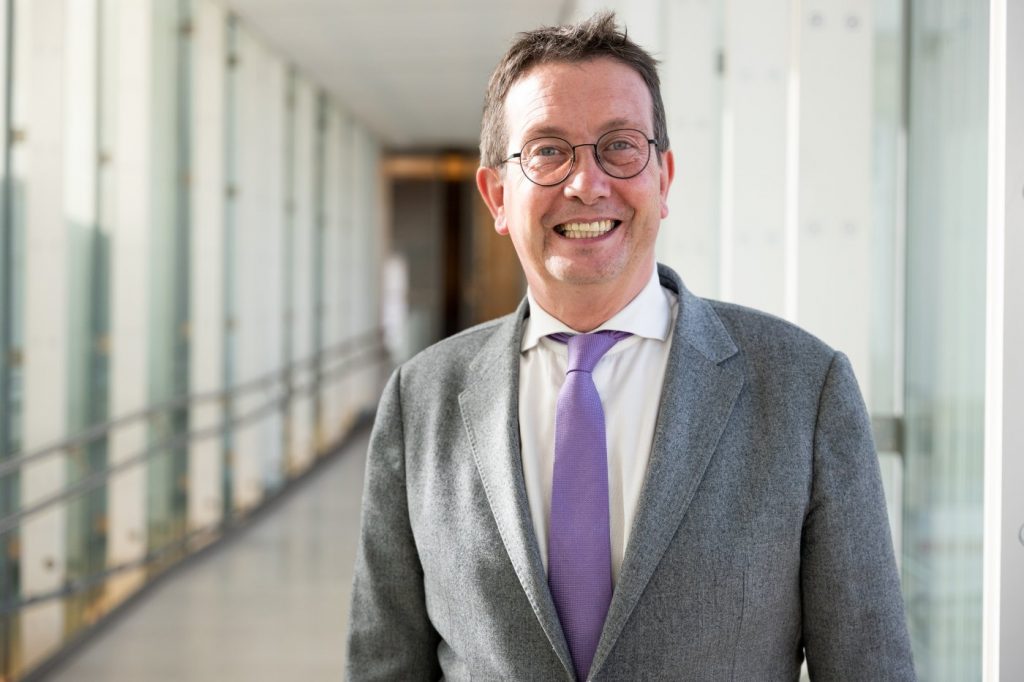 "The past two years were a difficult period for many people. And the pandemic made us realise that we must stay in touch with others, be able to interact with them and not leave others behind. The Hoplr app is a great solution to all these challenges, especially in a city that is constantly growing."

– Maurice Bauer, alderman of City of Luxembourg
Following Luxembourgish towns Strassen, Bettendorf, Betzdorf, Mertzig, Hesperange and Junglinster, the residents of the City of Luxembourg, too, can now access their digital neighbourhood. The app has a range of functionalities, all aimed at tapping into the social capital of the local community:
Shared feed with neighbourhood messages
Neighbourhood calendar
Neighbours list
List of neighbours that are willing to help, along with their skills
Private and group chat
Map with local organisations
With these functionalities, Hoplr wants to stimulate social contact, circular economy, informal help, community engagement, and participation, all within the context of the local network.
"The aim is to encourage social interaction and solidarity within a neighbourhood by, for example, helping users lend and borrow items to reduce household expenses. Even more so during this period where everyone is affected by the rise in energy prices. So yes, Hoplr can really create such connections."

– Maurice Bauer, alderman of City of Luxembourg
How do neighbours communicate if they don't speak the same language?
Recently, we've added an option to translate any neighbourhood message to one of eleven languages, bypassing the language barrier that might otherwise keep neighbours from interacting. Which is all the more important in a city as diverse as this one.
The first results and feedback are extremely promising
From experience, we know that in rural towns a quarter of households registers in the first few weeks, organically growing up to 60% in the following months and years. In larger cities, that number tends to be around 10% at the beginning, organically growing to one third.
In Luxembourg City, 14% of households have already registered, with some of the promotional activities still going on (at the time of writing).
Citizens are receiving their invitation letters, which gives them access to one of 18 neighbourhoods. Which were, by the way, determined in close collaboration with the local neighbourhood associations.
Many local and national media have already reported on the arrival of Hoplr. Luxembourg Times and Le Quotidien Luxembourg, among others.
The city beautifully promotes the app through its city magazine and social media.
We hosted an info session with some 100 attendees (many followers on the live-stream not included).

Apart from the numbers, the feedback and usage has been overwhelming, with new users already finding babysitters, exchanging info about roadworks and organising sport activities through Hoplr.
We're so excited to see these neighbourhoods evolve!
Hoplr is a tool for connecting with neighbours – and the city too.
Social cohesion is not the city's only purpose for Hoplr, however. The city council mentioned that it is challenging to reach this astounding number of expats with important info. Or enable them to participate in policy making.
Hoplr has two sides: the app for citizens on the one hand, and a dashboard for local councils at the other. Through the dashboard, we offer functionalities aimed at communication, care and participation.
"For example, if there's a problem on the roads, it's a useful way to inform residents. Users can also contact us to report any incidents."

– Maurice Bauer, alderman of City of Luxembourg
The city's digital communication department is just dipping its toes in the water, but the response on Luxembourg's messages so far have been great.
Hoplr in Luxembourg
What an amazing start! Barely launched in the duchy's capital, we're already rolling out in new nearby areas, namely Lintgen, the municipalities of the Canton of Redange and those of the Moselle Region. We can't wait to see what's next!
Are you curious about all the communication, neighbourhood care and participation options that Hoplr and the Service Dashboard have to offer? Request an info session or read more about the different modules: https://services.hoplr.com.
Request an info session