Trailblazer municipality Olen enhances local community feeling
Published on February 4, 2020
Olen was one of the very first municipalities to get started with our Service Dashboard, back in 2017. Their goal was to connect citizens, and enhance the local community feeling. Today, well over a third of all households are registered on Hoplr, and the municipality has become an expert in using the platform for relevant citizen communication.
In this article, we'll tell you the story of how Olen was able to make a real social impact through neighbourhood network Hoplr.
Olen's need for a neighbourhood forum
As part of the 'Heart for my neighbour' project, the local government of Olen wanted to stimulate social cohesion among citizens. Before too long, the municipality decided they would need some kind of digital platform to do just that.
Before we got started with the community project, we needed to find a system to that would allow us to easily match the supply and demand of citizens. Hoplr proved to be an ideal tool for this.

Liesbeth Lathouwers, community worker Olen
Launch of the Olen communities
In May 2017, we kicked off with a pilot project in Olen. Such pilot project is a great way for municipalities to get a feel for the neigbourhood network and to see what value it can bring them. In this case, we started off with the roll-out of just one neighbourhood in the centre of Olen.
To introduce the network to the citizens, one of our community managers went to Olen to host an information session (this is a part of every single launch). During this small event, members of the local community were able to pitch in on the layout and name of Olen's very first neighbourhood. Neighbourhood 'Hezewijk – Weeën' was born.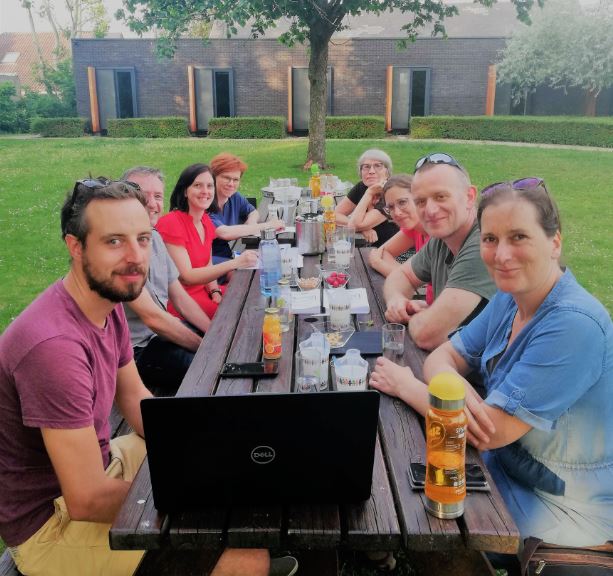 Users of the Hoplr network in Olen were very excited to get started, and word quickly spread to an adjacent neighbourhood. 'Schaatsbergen – De Heikens' was the next community to follow suit.
By September, the local government decided that the trial period had been successful. And so we rolled out the rest of the municipality, counting for a total of five neighbourhoods.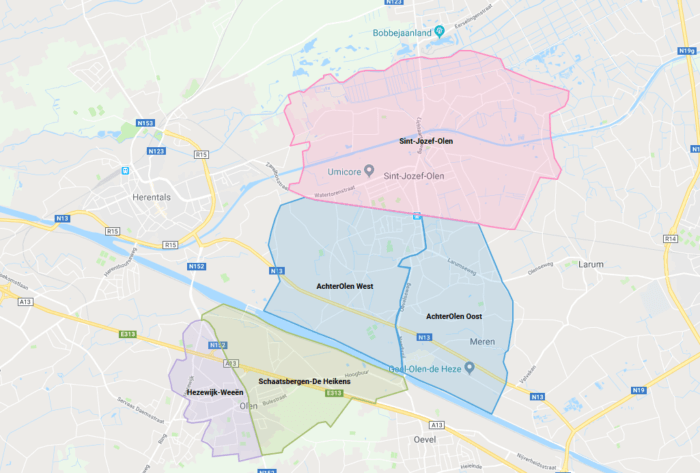 First results
The numbers spoke for themselves. In just a few months time, one in five households of Olen registered for their Hoplr neighbourhood. Over 1,000 users had already posted some 1,250 messages and 6,500 reactions.
In just a short matter of time, many residents have joined their digital neighbourhood network. This goes to show that there is a desire for a neighbourhood forum to strengthen the sense of community.

Liesbeth Lathouwers, community worker Olen
Connect online to stimulate interaction offline
Digital neighbourhood network Hoplr stimulates social cohesion among neighbours, but not just digitally. The platform is suited for several different uses, among which many lead to physical encounters.
In Olen, Hoplr users exchange items and leftovers, call on each other for babysitting and bike repairs, and come together to play sports, clear snow, organise garage sales, and so much more.
We've put these and other functionalities in place to extend the value of Hoplr to the physical world, and to contribute to more inclusive citizen participation. Read more about the importance of physical encounters, here.
Fun fact – another way in which Hoplr's presence is noticeable offline: the administration of Olen stated that Hoplr contributed to a significant drop in burglaries!
Community care through Hoplr
Local community centres have an important role to play on Hoplr. Komiegeire, the local community centre of Olen, was one of the first to take up this role within the online neighbourhood network.
As such, Komiegeire has its own account within the neighbourhoods, and posts about neighbourhood initiatives and activities: Zumba classes and an outside gym for elderly, for example.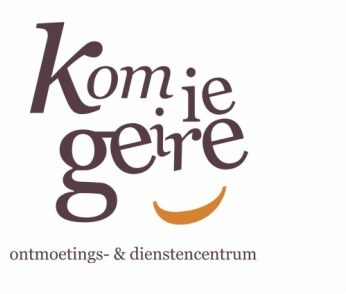 Komiegeire has also taken up the important task of guiding people towards the network, who may otherwise have difficulties getting there. Think of elderly, digitally illiterate or people without access to internet. In order to help these people, Komiegeire has set up a computer corner which they can use (with assistance if needed), free of charge.
Meanwhile, the local community centre has expressed its wish to work with Hoplr more actively in the coming years. Read about several ways to stimulate community care with Hoplr, here.
Hoplr helps us make a warm and caring community out of Olen.

Liesbeth Lathouwers, community worker Olen
Citizen communication from the local government of Olen
External parties don't have access to the closed off neighbourhoods, but can post messages into one, several or all neighbourhoods. The administration of Olen has used Hoplr to share over 100 neighbourhood-related messages, about measures against corona and fire hazards, calls for volunteers, neighbourhood activities, citizen participation and much, much more.
Learn more about citizen communication and the messages external parties often post, here.
Hoplr in Olen today
Now, three years later, many more inhabitants of Olen have registered to Hoplr. Currently, 36,9% of households have signed up to the digital neighbourhood network. On average, 25 new messages are posted every week.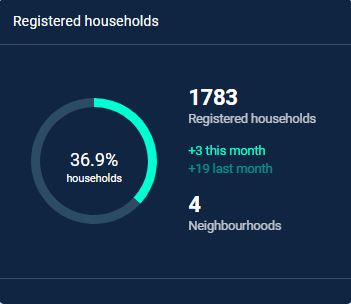 Want to know more about extending your reach on Hoplr? Read this article next.
Are you curious about all the communication, neighbourhood care and participation options that Hoplr and the Service Dashboard have to offer? Request an info session or read more about the different modules: https://services.hoplr.com.
Request an info session