Successful launch of digital participation platform in Gemeente Terneuzen
Published on April 5, 2023
At the beginning of April, the Municipality of Terneuzen launched their brand new online participation platform doemee.terneuzen.nl. Citizens can now participate in projects of the municipality. (e.g. changes in your street or refurbishing a square). The successful launch in Terneuzen was realised in a record time together with the team of Hoplr. This embodied product development, operations and training.
Interactive maps
More than 700 respondents in 2 days!
Product wise, our developers have been busy over the past 2 months building a new participation method, named "Interactive Maps". This new functionality within Hoplr offers cities and local governments the ability to interact with citizens through map questions in a meaningful and location-based way. Citizens can pin points of interest or draw their favourite routes directly on a map.
City officials can quickly gain insight into the needs and wishes of citizens through map questions. For example, a city may ask citizens where more street lighting or bike lanes are needed, or areas where more community services are needed.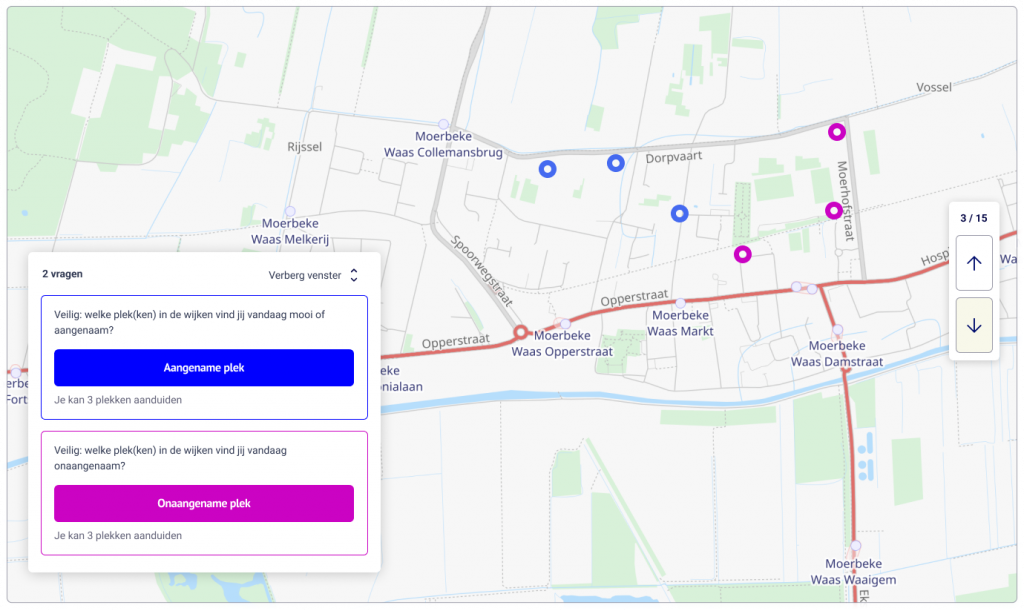 In addition, local governments can now also launch projects where citizens can indicate their ideas on a map. This feature allows governments to collect valuable information about community needs and interests.
Visual location-based data can provide insights that would otherwise be overlooked, helping officials identify patterns and trends that can support policy decisions.
This functionality was custom developed together with the municipality of Terneuzen, but is now also available for all Hoplr customers.
Neighbourhood App
3,000 registrations in less than a month, spread across 18 neighbourhoods!
The Municipality of Terneuzen also opted to stimulate the engagement and participation by launching the neighborhood network Hoplr in all of its neighbourhoods. Together with the local government, we divided Terneuzen into 18 neighbourhoods. In the past 3 months, the neighborhood network was launched in each of these neighborhoods by distributing an invitation letter in the mailbox of every household.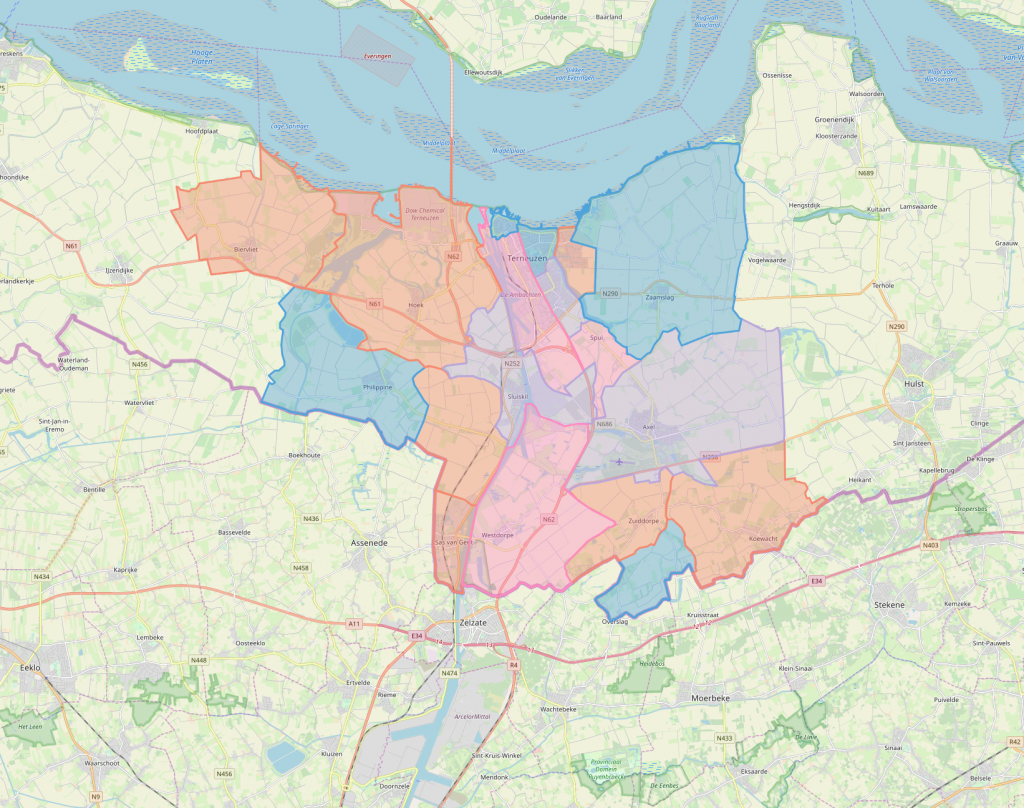 It was a race against the clock to finish everything on time. We first prepared such a big launch with the local government, but to distribute the letters, we mainly work with local associations.
Such an operational process requires a lot of coordination. For this, Hoplr also approached associations from neighboring municipalities of Terneuzen, even from across the border with Belgium, but in the end it was mainly associations from Terneuzen and the KLJ van Moerbeke that completed the assignment successfully.
Guidance and training
A kick-off and dozens of meetings later!
The municipality of Terneuzen had set clear and ambitious goals. Employees within the organization were also motivated, involved and trained to shape the new projects.
A total of 10 physical and 15 digital meetings were held to train more than 50 employees from different teams.
Are you curious about all the communication, neighbourhood care and participation options that Hoplr and the Service Dashboard have to offer? Request an info session or read more about the different modules: https://services.hoplr.com.
Request an info session