Citizen communication at the level of the neighbourhood with City of Antwerp's project 'Noorderlijn'
Published on February 4, 2019
Imagine: you step outside your door on a regular Monday morning. You get into your car, head for work and… Darn. Detour. Roadworks happen all the time, but you have to admit, if you had known about the detour beforehand, your week would have started off a lot better.
And that is why we believe it is essential that project developers communicate with the members of the neighbourhoods they operate in. In this article you will read why and how project developers such as the Flemish Government Agency for roads and traffic, Strabag, Revive, Cores development and Noorderlijn use Hoplr.


The importance of good communication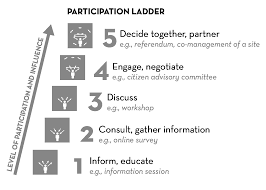 Good citizen communication is indispensable for municipalities that want to put the interests of their citizens first. After all, information is the first step towards representative citizen participation.
Without efficient communication from the local government (or project developer, if we're talking private sector), these works can cause a real headache for many people. To illustrate: there are currently (January 2019) 159 major road works in Flanders!
Therefore, the importance of transparant citizen communication is not to be underestimated. The City of Antwerp, Flemish Transport Company De Lijn and the Flemish Government Agency for Roads and Traffic are setting the example with the 'Noorderlijn' project. We went to Antwerp to get some inspiration from the people behind the project and to hear how Hoplr helps them inform residents of the area around their project.
Noorderlijn and citizen communication
Noorderlijn is constructing – as you can read on the Noorderlijn website – a tramline between the centre of Antwerp, neighbourhood 'Eilandje' and the north of the city. It goes without saying that such works have an immense impact on the neighbourhood and its residents. That is why all parties involved find it so important to be able to communicate at the level of the neighbourhood.
It was clear from the very beginning that we really wanted to invest in citizen communication as a measure to cause less nuisance. As such, we created a point of contact for the neighbours, so that they would not be stuck with their questions or frustrations, but rather have a place where they can turn to with these concerns.

Jef from Noorderlijn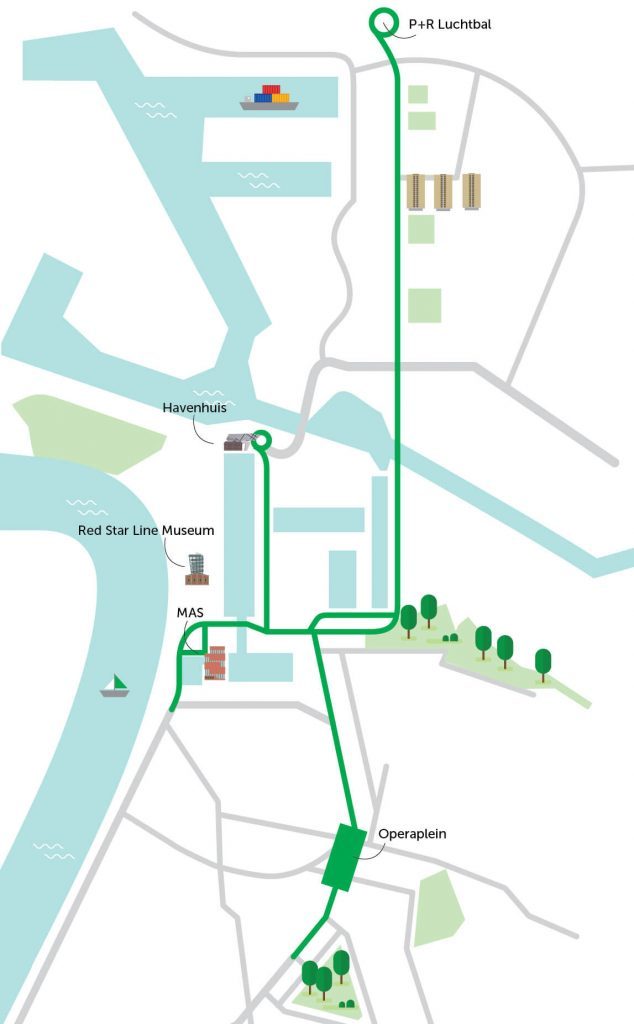 All communication is derived from the BLVC plan. BLVC stands for the Dutch words for accessibility, quality of life, safety and communication. Read Amsterdam's approach to this plan as an example. It's a work group with all involved parties: the City of Antwerp, the contractor, department of mobility, traffic police,… Every month, all major phases of the project are determined. These phases are the basis for the communication plan.
Noorderlijn serves as a link between the work sites and local residents. On the one hand, they communicate upcoming nuisance and other reports to the neighbourhood. On the other hand, they are aware of what's happening within the neighbourhood. They know about local traders' concerns, for example. This way they can really take the neighbourhood into account.
Noorderlijn's communication channels
However, it is not so easy to reach all neighbours quickly – and that only gets more challenging with the size of a project. That is why Noorderlijn uses a variety of communication channels: letters, digital newsletters, Facebook, Twitter and Hoplr. It's their hope that these channels complement each other in order to reach the largest possible share of the local community.
However, every channel has its specifics, when it comes to approach and feedback. Letters, for example, allow you to reach practically everybody, but it is a one-way street.
Facebook is used to share the story and experiences from the work sites, Twitter is for crisis communication and traffic information, and Hoplr is there to keep just the neighbours informed, which translates into concrete information; both good and bad.
On Facebook and via email, people often think we're up in an ivory tower somewhere. But we too suffer from the noise and vibrations. On Hoplr, everyone knows we're local and we seem to be getting more credit.

Jef from Noorderlijn
Hoplr's vision:
Due to the address verification and the private nature of Hoplr groups, there is less anonymity than on other social media. As a result, the tone is rather moderate and constructive.
Noorderlijn on Hoplr
From the start of the project, it was clear that open communication at the level of the neighbourhood would be vital. With this in mind, the team brainstormed about the channels that would be most effective.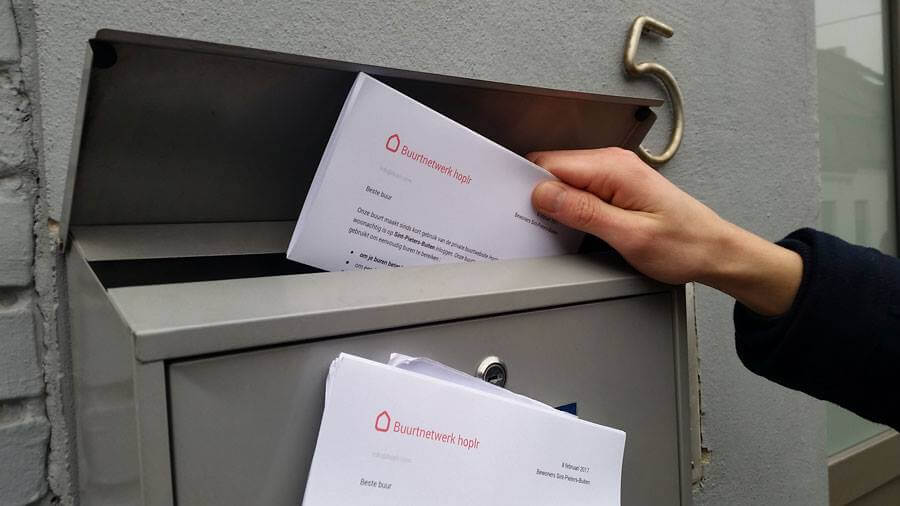 But it wasn't until the Noorderlijn info point got their Hoplr invitation (like every resident of 'Univertiteitsbuurt, "University neighbourhood"' did), that the team figured Hoplr would be a good addition for their communication plan.
Once we reached an agreement, things went pretty fast. We could simply indicate with which neighbourhoods we wished to communicate; nine neighbourhoods in total. Then we got an info session on the Service Dashboard, and we were all set to get started.

Cheryl from Noorderlijn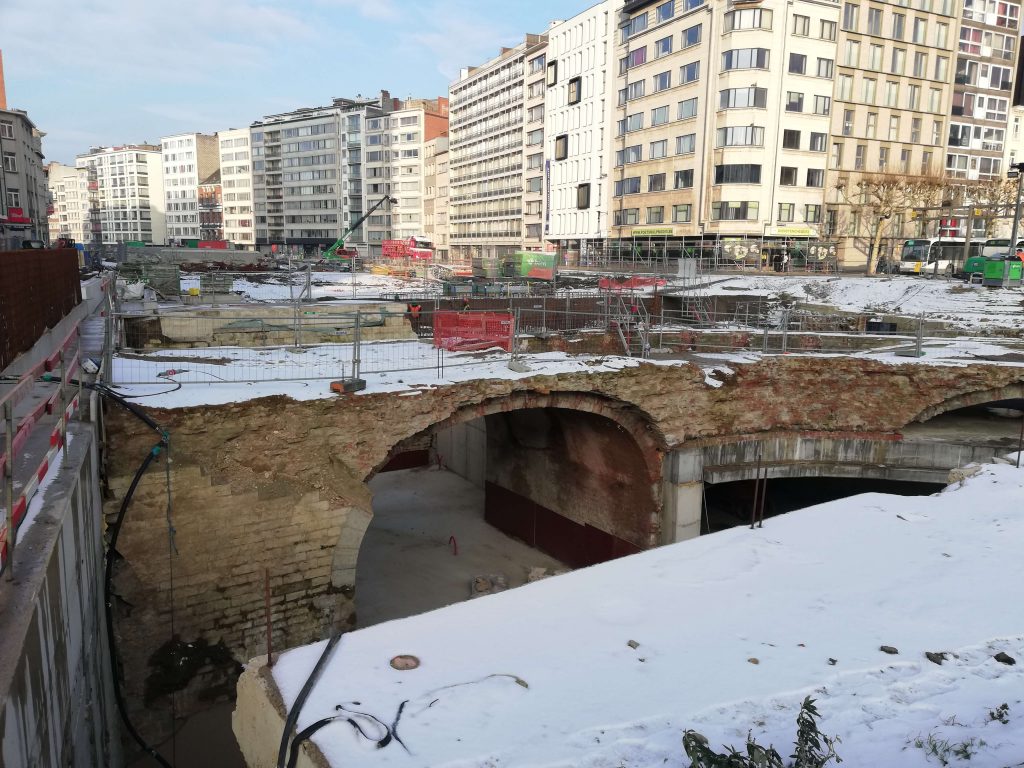 In the nine Hoplr neighbourhoods where Noorderlijn operates, 4,443 households are registered. This means that Noorderlijn reaches 12% of all neighbouring families when it posts a message through Hoplr. In the north of the work sites (near neighbourhood Eilandje), it's 25%.
When we asked Jef for tips on citizen communication on Hoplr, he told us the following:
Hoplr is self-explanatory, it's quite intuitive. Posting a good introduction message is very important: 'we are organization X and from now on we will be on Hoplr.' This way, the neighbourhood knows what they can expect from you.

Jef from Noorderlijn
Writing messages in a positive way is important as well. The content of our messages is informative, so the tone is too. On Facebook, the tone is a lot more fun, because there, we're looking for interaction. On Hoplr, on the other hand, it's mainly important that neighbours read the message.

Jef from Noorderlijn
Conclusion
The impact a local government has on its citizens cannot be underestimated. That's why it is so important that the communication flows both directions. That way, frustrations can be removed and questions answered. The people of Noorderlijn manage to put themselves in the position of the neighbours and thus form a link between the work sites and local residents.
A good combination of channels ensures that the right people are reached. Each channel has its specifications regarding audience, tone and feedback.
Noorderlijn uses Hoplr as one of its channels, for more inclusive communication. With the Service Dashboard they can post messages in the neighbourhoods they wish to reach. The citizens – and no one else – stay informed, can respond and ask questions.
Hoplr is a positive platform that really adds value to our communication strategy and ensures that we can easily inform people who we might not otherwise reach, in a social, local way.

Jef from Noorderlijn
Are you curious about all the communication, neighbourhood care and participation options that Hoplr and the Service Dashboard have to offer? Request an info session or read more about the different modules: https://services.hoplr.com.
Request an info session