Hoplr connects help offers and requests through new neighbourhood help functionalities
Published on November 13, 2020
In a caring neighbourhood, residents can count on each other for small – and sometimes larger – help requests.
The neighbourhood is an important link within a person's care network. This might allow an older person to live independently for longer. Vulnerable families gain access to a wider range of help. We reduce risk of isolation.
But the entire community benefits from a caring neighbourhood. Everyone can use some help now and then. Helpers are given the opportunity to develop their talents. And helping simply feels good. The neighbourhood becomes more inclusive, more involved and even safer.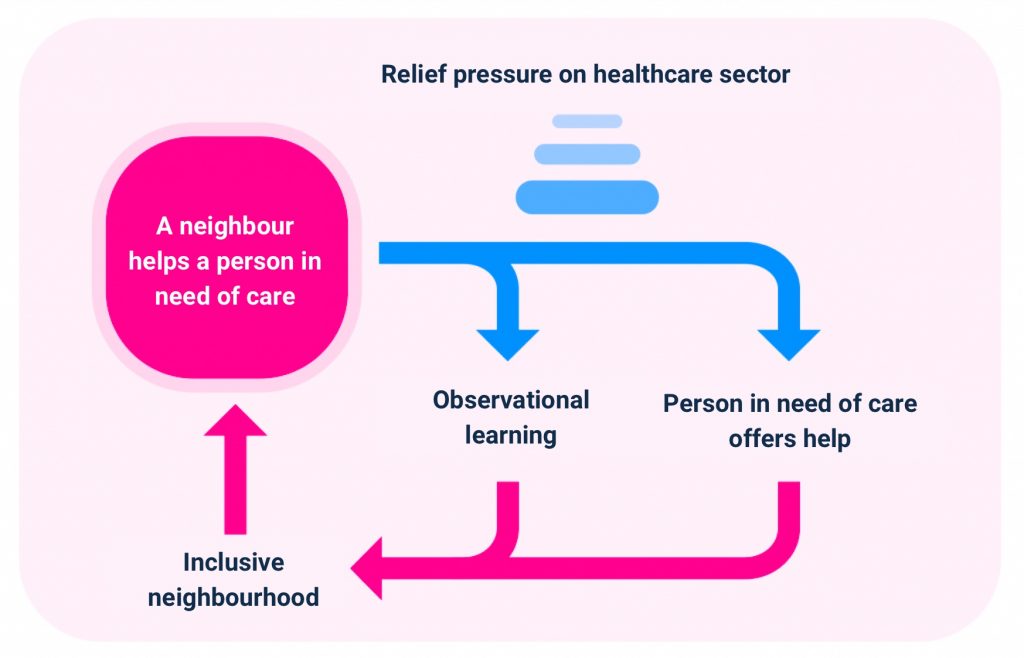 Hoplr now makes it easier to connect requests and offers in the neighbourhood. Local governments benefit from this new functionality too, using the Service Dashboard's neighbourhood care module.
How can citizens benefit from neighbour help via Hoplr?
Offering neighbour help
Hoplr users can indicate the kinds of help they're offering, in their profile.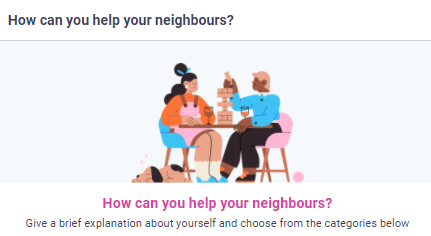 To date, 10,000 Hoplr users have offered their help to the neighbourhood! We expect a strong increase still: 15% of new Hoplr members activate neighbour help.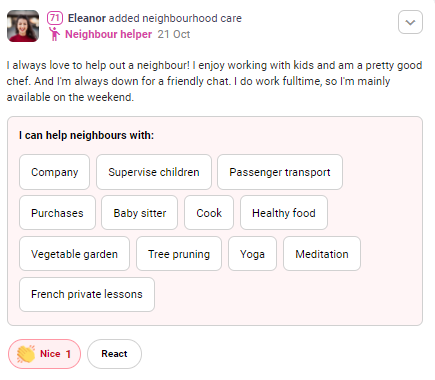 Seeking help from neighbours
Hoplr neighbours can either post a help request or browse the neighbour help list to see all offers.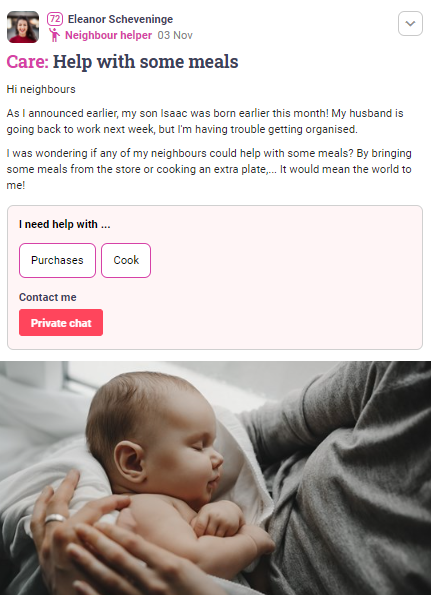 If a citizen prefers not to share a help request with the entire Hoplr neighbourhood, he or she can browse the neighbourhood's help list and contact the offeror directly instead.
Hoplr points
From now on, the Hoplr score indicates to which degree a member is committed to help their neighbours. This is how users earn points:
By activating neighbour help
By adding help categories
By receiving 'applause' from others when offering neighbour help
By receiving a thank you after helping a neighbour

What does this mean for local governments and Service Dashboard users?
We've also added onto The Service Dashboard's neighbourhood care module. It now consists of two parts: the volunteer programme and the overview of community workers.
Volunteer programme
When citizens activate neighbour help, they must indicate whether or not the local government can contact them about volunteering opportunities.
Under the neighbourhood care module, Service Dashboard users can consult a list with the name, neighbourhood, help offer and button to start a private chat, per Hoplr volunteer. Via this list, you can contact Hoplr members about volunteering opportunities.
Or, compile volunteer lists yourself by placing a call in one, multiple or all neighbourhoods.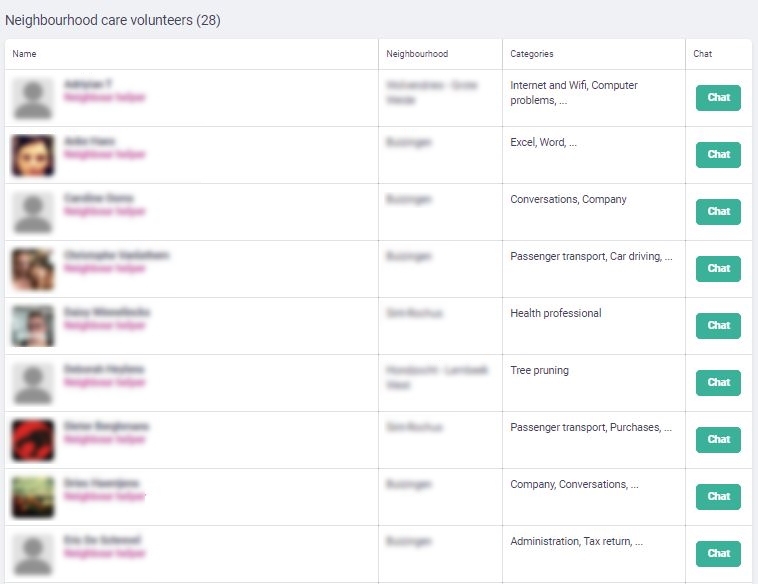 Overview community workers
Local Service Centres and social profiles with the administration can request a neighbourhood switch. This allows them to smoothly alternate between the different Hoplr neighbourhoods in their area of ​​operation.
From now on, the Service Dashboard offers an overview of verified accounts with a neighbourhood switch. You'll see the number of linked neighbourhoods, posted messages and comments, email address, and a button to private chat. You can also edit the profile: you can choose an icon and enter a job title and description.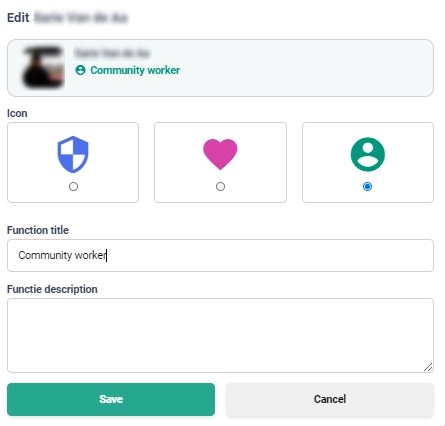 This overview connects you to the front line within the Hoplr neighbourhoods. Enable community workers, capture healthcare questions and keep a finger on the pulse within the local communities.
Do you want to get started with the neighbourhood care module? Or promote neighbour help within the Hoplr neighbourhoods? We can certainly help you. Get in touch with our team!
Are you curious about all the communication, neighbourhood care and participation options that Hoplr and the Service Dashboard have to offer? Request an info session or read more about the different modules: https://services.hoplr.com.
Request an info session